Can Rewards Apps Like Catch Help You Get Out of Debt?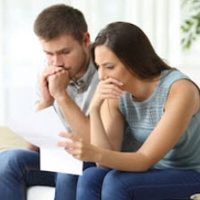 Small resolutions that you know you can keep are better than grand designs to overhaul your whole life, only to find yourself feeling like a failure when you were unable to meet the overly ambitious goals you set for yourself.  It is very difficult to go from being a retail therapy enthusiast to adopting a buy nothing lifestyle overnight, just as it is to trade in your Wawa cheesesteaks and Little Debbie snack cakes for a raw foods vegan diet with no added sugar.  If you adopt one good financial habit without trying to turn into a completely different person, you may find that you can make a noticeable dent in your debt.  Paying more than the minimum payment on just one of your debts is a great feeling, and it motivates you to stick to your good financial habits and find even more ways to live frugally.  Most consumers' debt problems are not solely the result of irresponsible spending but rather consumers not having the resources to exercise your legal rights.  Your good financial habits can help you pay down your debts, but for the financial disasters that have come into your life for reasons beyond your control, you need a Philadelphia debt collection abuse lawyer.
Buy Now, Be Tempted to Buy More Later Is an Improvement Over Buy Now Pay Later
One of the most common strategies people use to get out of credit card debt is to stop using credit cards and only pay with debit cards.  Of course, credit card debt sounds like high class worries to a lot of people; you can only run up credit card debt if you can get approved for a credit card.  Buy now pay later (BNPL) debt can happen to almost anyone, since most BNPL agreements do not require a credit check.  As long as you do not run into any unexpected emergency expenses or reductions in income, it is possible to use BNPL without getting into debt where you incur late fees.
Payment processing rewards apps like Catch market themselves as an alternative to BNPL.  When you use Catch, you do not spend money that you do not have.  You simply use your debit card to make purchases at retail stores online.  Participating merchants will give you reward points that you can redeem in the future when making additional purchases at the same retailer.  With apps like Catch, gamification can work against you, in that you can end up making purchases you don't need, just to get more points.  Overall, though, rewards apps can help you plan ahead for major purchases instead of buying expensive items on a whim and then having to spend a long time paying off the purchase.
Contact Louis S. Schwartz About Getting Out of Debt
A Philadelphia consumer law attorney can help you if you are struggling with debts as a result of relying too much on credit cards or BNPL.  Contact Louis S. Schwartz at CONSUMERLAWPA.com to set up a free, confidential consultation.
Source:
modernretail.co/technology/how-catch-is-billing-itself-as-an-alternative-to-buy-now-pay-later/