Attorney General Files Lawsuit Against Philadelphia Car Dealer for Auto Fraud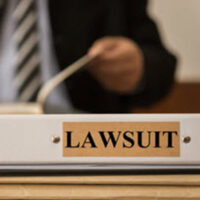 Early last month, the Pennsylvania Attorney General filed a lawsuit in the Philadelphia Court of Common Pleas against a used car dealership and three of its business partners for selling defective vehicles, many of which, were not actually owned by the dealer. If you were the victim of this type of unlawful conduct, you may be able to recover damages for your losses. Please contact our dedicated used car fraud legal team today to learn more about your legal options.
Selling Defective Vehicles
According to the complaint submitted by the AG, a Philadelphia dealership violated state law by selling defective vehicles that:
Accelerated while braking;
Were equipped with defective transmissions; and
Leaked oil and gas.
A number of wronged consumers also reported that the check engine light on their vehicles engaged almost as soon as they drove off of the lot. Many of those who purchased vehicles from the dealership experienced multiple mechanical problems with their cars. One consumer even drove three vehicles off of the lot, only to find that all of them had some sort of mechanical issue. Despite knowing about these defects, the dealership failed to make repairs and also refused to refund customers who were sold damaged or defective vehicles.
Failing to Deliver Titles
In its lawsuit, the state claims that in addition to selling defective vehicles, the at-fault dealership failed to deliver titles and registration documentation to vehicles it sold to consumers as required by state law. Instead, the dealership falsely claimed that it owned the vehicles, when in fact, the vehicles were actually being held on consignment for third parties, many of whom were also not compensated. As a result of these actions, many consumers could not drive, resell, or trade their vehicles, as they lacked ownership documents. In fact, some of the dealership's customers even had their vehicles towed due to an inability to provide registration or ownership information.
State Lawsuit
In its lawsuit, the AG charged the Philadelphia dealership with five counts of using deceptive business practices, as well as conspiracy, and theft by deception. The Attorney General also asked the court to forbid the dealership and its business partners from renting or selling vehicles in the state and is seeking fines of $1,000 for each of the dealer's violations, $3,000 for violations against the elderly, restitution, and penalties.
Dealership Liability
The conduct of the Philadelphia dealership named in the complaint is unlawful under state law, which specifically requires used car dealers to notify consumers about transmission and engine damage. Other defects must also be disclosed, as must any failed inspection results. Aside from disclosing these kinds of safety defects, dealership are also forbidden from committing title fraud or title washing, but must provide consumers with proper ownership documentation that has not been altered. Dealerships that fail to abide by these rules can be held liable for the consumer's losses, including refunds for the cost of the vehicle, out-of-pocket repair costs, and any other losses experienced by the wronged parties.
Schedule a Free Confidential Case Evaluation
If you were sold a defective vehicle in Pennsylvania, or were given false title documents, you could be eligible for damages compensating you for your losses. Please contact dedicated Philadelphia used car fraud attorney Louis S. Schwartz at CONSUMERLAWPA.com today to learn more about your legal options.
Resource:
northeasttimes.com/2017/06/21/police-raid-mayfair-car-dealership/
https://www.consumerlawpa.com/pennsylvanias-vehicle-inspection-laws/