Philadelphia Used Car & Repair Shop Fraud Lawyer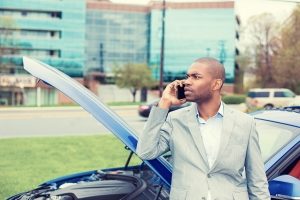 Don't be a victim of used car or repair shop fraud!
Ideally, consumers can research and inspect used car lots and repair shops before using their services. However, there are many in the car sales and repair industry that are experts at not selling or repairing a vehicle as advertised. Used car dealers have a legal obligation to inform you about the condition of the car. Know your rights before walking blind into a situation that could leave you financially out and emotionally drained! Lemon Laws are designed to protect the consumers rights. Under the Lemon Law Act you have legal rights which may permit you to obtain one of the following: a new car, a full refund, or a partial refund for your defective car. Contact our Philadelphia used car & repair shop fraud lawyer today.
When you take your car to a repair shop, it is imperative to:
Request a write-up of all repairs the shop intends to do on your vehicle
Get written verification of the initial estimate
Don't authorize them to do any work you don't understand
When in doubt, get a second opinion
If you are purchasing a used car, look out for these warning signs:
Language you do not understand in the loan contracts
Hidden fees that keep popping up as you get into negotiations
If possible, have the car inspected by a secondary party
Have all legal paperwork reviewed by legal counsel before you sign anything
For help with used car & repair shop fraud and prevention, call Louis S. Schwartz at (215-790-1800 today.