Philadelphia Foreclosure Defense & Predatory Lending Lawyer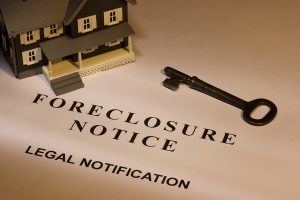 When Lenders Make Outrageous Demands
For the most part, lenders exist to help you reach your financial goals. Unfortunately, many consumers run into predatory lenders, or companies that take advantage of vulnerable home buyers by lending money they can never hope to pay back. Contact our Philadelphia foreclosure defense & predatory lending lawyer today for assistance.
You have the right to fight back!
You don't have to struggle alone under excessive hidden fees and potentially abusive practices. Currently, the nation is fighting back against predatory lenders by instituting dozens of new laws to protect you in your home buying process. At Louis Schwartz, we are up-to-date on consumer rights and can help you take action against those who have tried to take advantage of you.
Be aware of these red flags when buying a home:
No financial verification prior to closing
Failure of loaning agent collecting all required signatures
Loaning agent creating high-pressure situation in which you feel pressured to select a loan option you might not be able to afford
Unreasonable loan terms, including excessive interest rates
Prohibitively large closing costs
Lender trying to sell you insurance you probably don't need
For further guidance, call our Philadelphia mortgage foreclosure defense & predatory lending lawyer at 215-790-1800.